Summer Season Mountain Biking
2017 Season
Lift times
Sundays 10:00 am until 5:00 pm
Tuesdays and Thursdays 4:30 pm Until 8:30 pm***
Night riding is dependant on light and as the season goes on this time will change, both for opening and last ride. Please check the Home Page and Facebook, or call for a more exact time.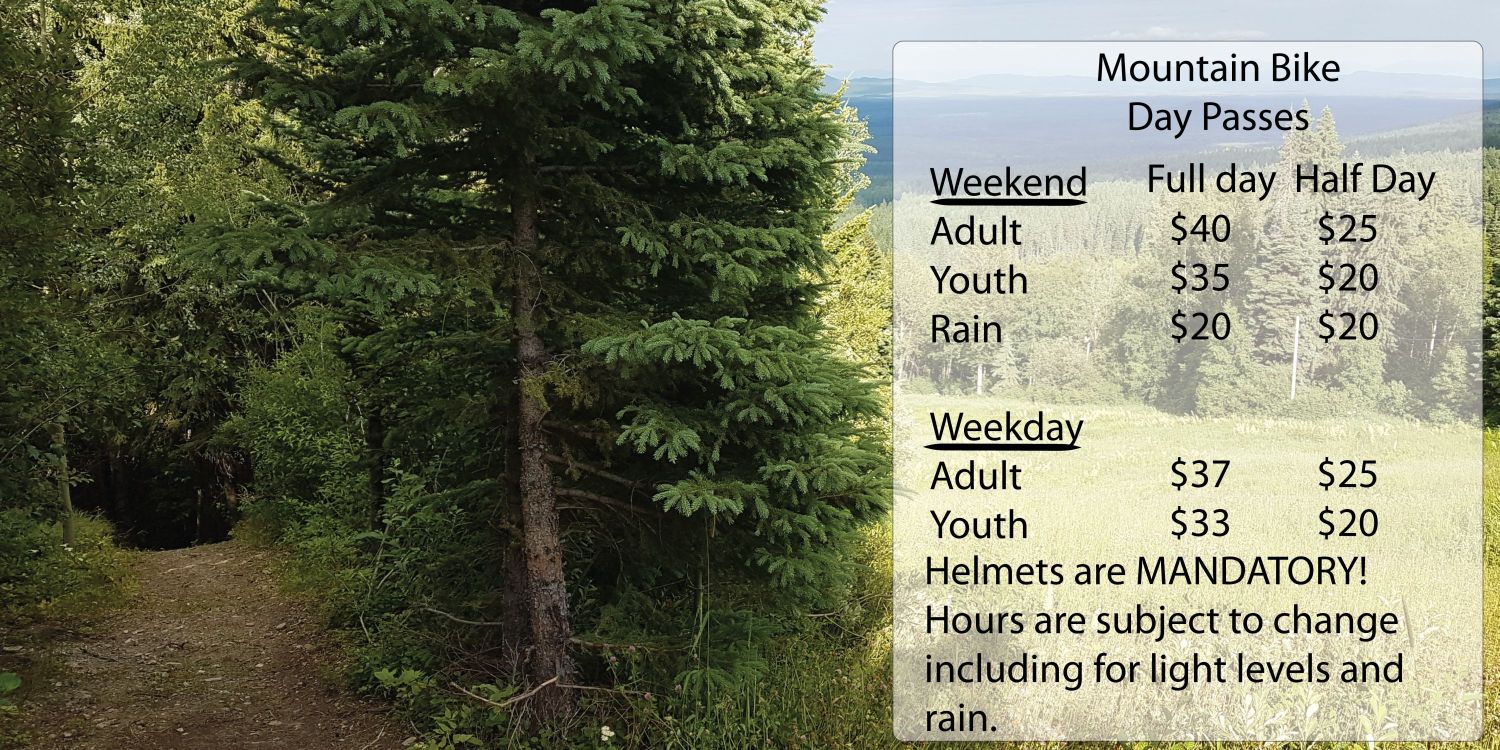 Half day starts at 1:30 On Sundays and 6:30pm On evenings.
**Rain days are declared by management and are considered a 3 hour pass.
Proper equipment is mandatory.
*HELMET* All helmets must be worn while riding and must have a chin strap done up.
*DISK BRAKES* All bikes must have usable disk brakes.
*BIKES* These trails can be rough. All bikes must be capable of managing mountain trails. IE No road bikes, no bmx bikes, make sure your bike is tuned and tight.
Everyone will have to complete a waiver. Valid ID will be required and parent or guardian will have to be present to sign for those under age.
*Prices and times may change